ABOUT PINPOINT LOCAL NORCROSS
About Pinpoint Local Norcross
Your local, full service digital marketing agency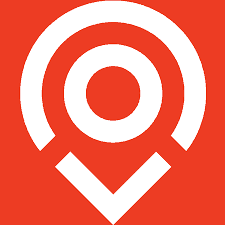 Does your business take full advantage of internet customer traffic?  Our team of high-performing specialists are dedicated to helping you build your business here in Gwinnett County, Georgia.  We consistently produce results that exceed expectations.
You are the expert in your industry.  Customers need your products or services.  Hence, Pinpoint Local Norcross is here to connect them to your business.  We have deep experience and a proven track record in the key areas of digital marketing. Our solutions support every phase of your customers journey – Awareness – Findability – Reputation – Conversion – Advocacy.
Is your business connecting with all the local customers searching for your products or services?  We pride ourselves on increasing search engine rankings so our clients get noticed faster on Google or YouTube.  We are both strategic and able to implement these strategies for you.
The internet marketplace, Google and Facebook in particular, is always changing.  Because of this we provide state-of-the-art digital marketing services so they continue to evolve with the marketplace of customer appeal.  We add new services whenever warranted.
Pinpoint Local Norcross is a local business based in Norcross, Georgia, dedicated to helping your local business nearby.  You will know us personally.  We will be here for your long-term success
We are proud members of the Gwinnett Chamber of Commerce, Peachtree Corners Business Association, and the Southwest Gwinnett Chamber of Commerce.  Look for Pinpoint Local Norcross at their next event. 
We partner with Vendasta for a full suite of best in class products, services, and client support. Vendasta is our primary marketing services team.  Trusted by 40,000+ channel partners serving more than 5 million small and medium businesses.  The tech support behind the all-in-one platform we give all our clients.
We are local experts for local business!