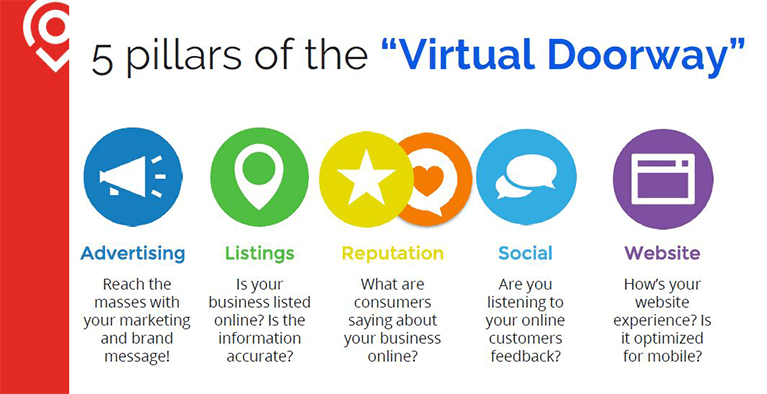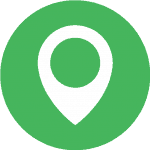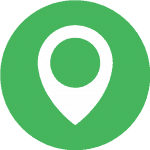 Increase local listing citations so businesses will be found everywhere consumers are looking.  Boosts search engine rankings too.
Get found. Generate traffic. Grow revenue.
Establish accurate business listings and appear in more places across the web. Packed with three powerful presence management tools—Listing Sync Pro, Listing Distribution and Yext Listing Sync Pro —this is the most comprehensive business listing solution on the market.
A strong online presence is the first step toward success. Your customers and prospects need to be able to find you, both online and in the street. Ask yourself this, when was the last time you went out to eat at a new restaurant or planned to go see a new movie and did not look it up online first? Chances are, you did some research beforehand and it's extremely likely that your customers are doing the same. When customers and prospects look you up online, make sure they can find you and that the information they come across is correct.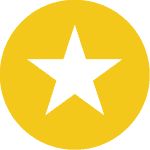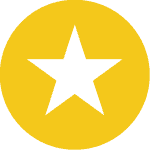 Monitor and manage your online reputation. Turn customer experiences into stars.
Reputation Management shows businesses what people are saying about them
Business visibility in local search improves and daily progress reports are provided.
Every minute, businesses are being shaped by consumers who are exchanging dialogue and sharing reviews about them online. And since 97% of consumers find local business info on the web, business owners need a way to see what their customers are saying and manage their reputation.
Customer Voice turns customer experience into stars.
Online reviews are critical to the success of a local business. In fact, nearly 90% of consumers say they'll only consider using a business if they have an average rating of 3-5 stars. Smart business owners are getting serious about soliciting feedback, but asking customers for reviews can be time-consuming.
We offer a business tool that does the heavy lifting for you, so you can gather customer experiences to boost online star power and drive more business. Win the trust of new customers, collect valuable feedback, and show up where people are looking.
Unlock a powerful feedback tool that will have you seeing stars!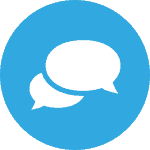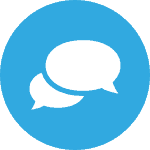 Build your brand and generate leads with social media.
One place to stay social
Social media is hard to do on your own. You need to come up with a nonstop stream of relevant content and engage with customers across all social channels, every single day.

We help by giving your business one place to stay social. Generate leads, schedule ready-to-publish content, and communicate with your followers all from one place. Finally, a tool that makes managing social media simple.
Post everywhere from one place: Publish and schedule posts for all your social accounts including Facebook, Instagram, Google My Business, Twitter, and LinkedIn.
Engage your followers: Connecting with your followers is simple. Respond to customers, share ready-to-post content, and build stronger social relationships with your followers.
Generate social leads: Discover new leads on Twitter and engage them with the click of a button!
Mobile-friendly: Use on any device, any time—this means you can post and respond in the moment, and never miss a beat.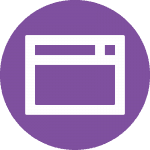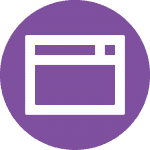 A fast and compelling website that looks great everywhere.  Consumers expect websites to be mobile-optimized, fast, and informative.
Google-fast and search engine friendly Word Press sites for any business
Pinpoint Local Norcross solutions utilize state of the art infrastructure. This means your site will always be secure and protected, be Google-fast, and scale to fit any business.  Plus, your website solution is part of the your complimentary Business Center platform. One login gives you access to reporting and supplementary digital products.  These include website engagement tools like live chat, scheduling, payment processing, surveys, and call tracking. Pinpoint Local Norcross provides enhanced security and first class maintenance too.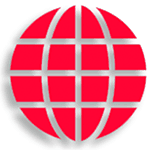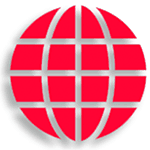 Quickly increase website search engine rank with onsite and offsite search engine optimization tactics.  Get constant, professional produced content.
Full Service SEO
Full service onsite and offsite custom SEO. Code edits, content, link building, and reports that prove real value to local businesses. Do you want to be top ranked for 5 keywords or 50 or something in between? Pinpoint Local Norcross can achieve that for you. Our specialists have been doing Search Engine Optimization for over 15 years and powered more than 45,000 small and medium businesses and franchises to first page results. Our detailed dashboard and reports give transparency to our work and showcase results.
Building Your Brand
Google loves brands.  That includes local brands.  Brand building depends on many things, including valuable content.  The internet is an organized collection of websites, which are a collection of arranged content. So, if content is what makes the internet go 'round, why doesn't every company focus more of their time on it? Because it's a pain to write and post with any sort of regularity.  We'd like you to think of us as your content department. We'll work with you to create brand building, mission nurturing content. We'll fact-check content to make sure you never contradict yourself, and every piece gets delivered as far as directly to your website, with your approval of course.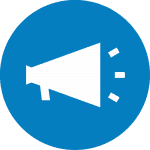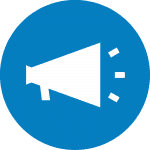 Capture your target audience's attention.  Online advertising that delivers real-life business results—with proof.
Reach your target audience with video ads on YouTube
YouTube is one of the top providers of media in the world! Take advantage of that tremendous reach with YouTube advertising and get your business the exposure you need to thrive in your competitive markets. We can target ads to consumers based on specific demographics (age, gender, household income, and parental status), interests (travel, tech, beauty, and sports), searched keywords ("how to repair an iPhone", or "top 10 beauty tips"), or even on specific Youtube channels.
Automated Google Ads creation and ad optimization for small businesses
With our Google Ads management system anyone can setup, manage, understand and control Google Ads for a small business. No need for prior knowledge or experience, you don't even need to create a Google account - the system takes care of it for you. The system is built on world-class Swedish technology. Based upon our combined knowledge from having managed and optimized over 50 000 campaigns on Google Ads, our algorithm does all of the heavy lifting for you. The only thing necessary for you to do is to tell the system what your customer offer and in which geographical area they operate.
Pinpoint Local Norcross also provides Facebook Ads, Instagram Ads, Banner Ads, Local Ads, Native Ads, Email Marketing, and more.